We greatly admire Nathan Schneider and his work!  You may have read his columns or articles in America Magazine.  
Nathan and colleagues have worked hard to create a space where creators of diverse backgrounds can come and study together the crafts of media and social change—activists, social entrepreneurs, narrative hackers, solutions journalists, future academics who want to get their hands dirty, and more.  Please consider sharing this program, which is at CU-Boulder, with anyone you think might be interested.
He recently spoke at Harvard…as covered in the Crimson.
Worker cooperatives are a viable alternative to corporate capitalism, yet they are rarely brought up in political discourse, two speakers at a Harvard Law Forum event argued Wednesday.
Nathan Schneider, an assistant professor of media studies at University of Colorado Boulder, and Jason Wiener, a worker cooperative lawyer, came to the Law School to argue the case for democratic cooperatives—speaking on how they work, why they're important, and why so few people have heard of them.
Both Schneider and Wiener said they have made it their professional goal to advance worker cooperatives as an alternative to traditional capitalism.
"We need to convince people that the model that exists [of co-ops] is readily adoptable," Wiener said.
Harvard Law Forum President Peter D. Davis '12 said the talk aimed to explore one way to approach a larger dilemma. "If you don't like state communism, and you don't like corporate capitalism, what do you like?"
Schneider and Wiener both proposed their favored solution: democratic worker cooperatives. In a co-op, a company's workers run their business democratically instead of placing investors in charge.
"I call it the iPhone of business models—it should be as intuitive and self-explanatory as possible. But we have to deprogram so much conventional wisdom and conventional learning," Wiener said.
Schneider's talk looked specifically at local control, fair bureaucracies, and protecting the rights of creators. Wiener focused more on logistics, including cooperatives' taxes and the history of co-op law.
Naushard Cader, a Harvard graduate student who attended Wednesday's event, said he thinks the co-op discussion is an important one.
"I think it is fantastic, and something that is actually taking place across the country and the world," he said. "It's very timely to talk about this particular topic."
Both Wiener and Schneider highlighted how underrepresented co-ops are in current political discussions.
"I don't think I heard the word 'cooperative' while I was in law school," Wiener said, garnering a few laughs from the law student-heavy audience.
Davis said he hopes Wednesday's event changed that—and helped get the word out.
"We had a full house. I'm always happy when the public is here, and there were a lot of people who were from out of Harvard Law School," Davis said. "I hope that people walk away today thinking that there are more possibilities than they thought before."
Another audience member, Tracy Bindel, said she did.
"I was really excited that this event was here at Harvard today," Bindel said. "I really appreciated learning much more about the government structures and alternative co-op models that exist."
Nathan Schneider is a former editor at large for The Immanent Frame and an executive producer and senior editor for Frequencies. He is author of Thank You, Anarchy: Notes from the Occupy Apocalypse and God in Proof: The Story of a Search from the Ancients to the Internet, both published by University of California Press. His journalism has appeared in Harper's, The Nation, The Chronicle of Higher Education, The New York Times, Religion Dispatches, and elsewhere. He is also an editor of the online publications Waging Nonviolence and Killing the Buddha, and his website is The Row Boat. Read all of Nathan Schneider's TIF interviews here.
Excerpt from: https://www.thenews.coop/126822/topic/democracy/new-co-op-weavers/
…the new generation of co-operative weavers are 'shuttling' the threads of disparate groups back and forth, curating and collating concepts and memes into more coherent tapestries. The Collaborative Technology Alliance highlights the objective: "There are many groups around the world working to deliver a more open, more collaborative and inclusive society. These groups are intention-aligned but remain disparate initiatives, which means they fail to benefit from the network effect."
Imagine how much more effective we could be if the members of the Transition Network, NEON, Occupy, The Solidarity Economy, The Internet of Ownership, The Woofers, The Eco village Network and all the other hundreds and thousands of like-minded networks were actively collaborating on creating the type of society to which they all aspire. The network effect would be unstoppable.
The good news is that there are people working on uniting these groups and they are the new co-op weavers – people like Nathan Schneider and Trebor Scholtz from the Platform Cooperativism movement; Michel Bauwens and all his excellent collaborators at the Peer to Peer Foundation; Francesca Pick and her fellow connectors at OuiShare; Arthur Brock and the other boffins behind Holo (the new alternative to blockchain); and Pia Mancini and the other hackers and makers behind Democracy.earth.
These are just some of the people that are using the warp and the weft of the world wide web to to weave a new fabric for our society; a fabric woven from the co-operative spirit which has been missing from our world for too long. Later this year, Open.coop is bringing together most of the above names – as well as a hundreds of other would-be-weavers – at the second Platform Co-op conference, OPEN 2018, which will take place in London in July.
Once the original Fenwick weavers got together in 1761 it was not long before they branched out into food and "victuals" by buying a sack of oatmeal at wholesale to sell to their members in smaller quantities at cut prices. Very soon they began lending money to needy members and their families, making the Fenwick Society the first recorded credit union in the world.
The story in Rochdale was very similar. The Pioneers decided it was time shoppers were treated with honesty, openness and respect, that they should be able to share in the profits that their custom contributed to and that they should have a democratic right to have a say in the business. Every customer of the shop became a member and so had a true stake in the business. When you think about it like that, and what transpired as a result of those pioneers, we would do well to recognise the new co-operative weavers of today and to assist them in every way we can.
For more information on OPEN 2018, and to book, click here. 
"a better internet is possible"
The enemy isn't supposed to be this nice, but somehow Wired magazine chose Ours to Hack and to Own, the book I co-edited with Trebor Scholz, as one of the "best tech books of 2017."
Buy it in bitcoin or dollars from OR Books.
I've also been getting kind of worked up lately about the potential for co-op and municipal broadband, especially in the wake of the FCC net neutrality decision. I've been writing on this for Quartzand The Guardian, and my congressman, Rep. Jared Polis, had me on a webinarto discuss it. Scientific American quoted me on the subject, too.
More to come. I'm currently (or currently should be) hard at work on edits for my next book, which will be out in time for Co-op Month from Nation Books.
From Scientific American By Larry Greenemeier on January 8, 2018
The Trump administration's recent decision to kill the Open Internet Order has a lot of net neutrality advocates fearing the worst. Foremost among those concerns: that last month's Federal Communications Commission vote might embolden broadband providers to manipulate how their customers access and use the internet. Although it remains to be seen whether that will happen, a small but growing number of users are taking matters into their own hands by exploring community- or municipal-owned, operated and funded internet access as a cheaper, faster and more neutral alternative to using large commercial internet service providers.
NYC Mesh, which typically gets 20 requests per month for membership to its community-based network in New York City, has received connection inquiries from more than 200 people since the FCC's December 14 vote, says Brian Hall, a software consultant who helps manage the network. Self-organized, community-run systems including this one and Detroit's The Equitable Internet Initiative have for years offered alternatives to corporate ISPs such as Comcast and Time Warner Cable.
The community approach typically involves organizers renting internet access from a local data center, and installing rooftop antennas and wi-fi routers that together act as access point for nearby residents. Unlike a home or office router that provides wi-fi service for a dozen or so square meters, a community network can provide a wi-fi signal for several square kilometers. Residents connect to the access point by mounting their own antennas on their buildings' rooftops or outside their windows. These antennas receive the network's signal and send it through a cable to wi-fi routers located inside members' homes or offices. The setup is called a "mesh" network because any member can act as an access point, or node, for other members.
"People are so used to ISPs that they think that's the only way to access the internet," Hall says, adding ISPs have built their businesses by acting as gatekeepers between customers and the internet in order to extract as much money as possible. NYC Mesh pays about $1,000 per month to use the data center but does not charge members for access to the mesh network. The organization currently uses a grant from the Internet Society New York Chapter to pay the rent, and suggests members donate $20 per month to help cover ongoing rental and management costs.
NYC Mesh has 70 wi-fi router nodes, many of which are connected to two "supernodes" that provide internet access at about 100 megabits per second, or Mbps—more than twice as fast as the average commercial ISP connection—throughout Lower Manhattan and parts of Brooklyn. The original supernode is run out of a Lower Manhattan data center. In that setup the group's antenna is mounted on the roof and their computer servers are a few floors below in what is known as the "radio room," Hall says. The servers run software that manages the network. They are also linked via optical fiber cables to a "meet-me room"—the location in a data center where networks interconnect directly with the internet backbone, without needing an ISP to serve as an intermediary.
To access one of the supernodes, a resident needs to get a wi-fi router node and install an antenna—either on the roof of their building or in a window with an unobstructed line of sight to the supernode's transmitting antennas. Members whose view of the antennas is blocked by a building or bridge can connect to other NYC Mesh members' nodes. Residents can also access the network using the public LinkNYC kiosks that the city has installed throughout Manhattan and Brooklyn. "We're basically a wi-fi network," Hall says.
Hall and others involved in NYC Mesh have recently been meeting to figure out how they can scale up the network to meet rising demand. One option is renting more antennas at supernode sites, and installing more large antennas atop tall buildings spread throughout the city and surrounding area. He estimates it would take between 20 and 50 supernodes to cover the city's five boroughs.
Hours after the FCC vote Motherboard—an online magazine that Vice Media launched in 2009—announced plans to set up and operate its own community mesh network in Brooklyn, and to publish a how-to guide for others interested in doing the same thing in their own areas. The project is still in the early planning stages. "A lot of nonprofits and community groups and even just meet-up groups made of private citizens have built networks like this across the country," Motherboard Editor in Chief Jason Koebler says. "Every time we write about one of these community groups, people ask, 'What are the actual logistics of making something like this happen?' We don't have a good answer for them often, so we thought we'd start from scratch."
PUBLIC BROADBAND
Another approach, called municipal broadband or public broadband, offers residents internet access via a network supported by their city or town government—often with outside help from tech companies or public utilities. This allows local governments to provide the service at low prices—or for free. Starting in 2010 Google's Fiber division began offering broadband service directly to consumers. Within a few years the company was delivering high-quality internet access to nine U.S. locations—including Kansas City, Austin and Atlanta. Unfortunately, a reorganization at Alphabet (Google's parent company) prompted the company to announce in October 2016 it would not extend its Fiber services beyond those locations it already served, plus three locations where fiber installation was already in progress and completed in 2017.*
The thinking behind publicly owned networks is that municipal governments have greater incentive than privately owned ISPs (which have little competition) to provide citizens, government agencies and local businesses with free or affordable high-speed internet access. Large ISPs, in an attempt to keep competition at bay, have lobbied hard—and with some success—to block or limit municipalities from offering broadband services. Several states, including Tennessee and Colorado, now have laws banning municipally run networks. Despite those restrictions, the city council in Fort Collins, Colo., voted on January 2 to move ahead with plans to build a public broadband network. In November an additional 19 cities and counties throughout the state approved financing to study the feasibility of their own municipal broadband projects.
The FCC's refusal to enforce net neutrality will "catalyze" more city hall conversations about the best way to deliver broadband to both citizens and businesses, says Lev Gonick, Arizona State University's chief information officer and former CEO of the nonprofit broadband service provider OneCommunity. "At a minimum, [municipal broadband] efforts put incumbent providers on notice that a city is looking for a competitive marketplace," Gonick says.
Municipalities can fund the set up and management of public internet service in a few ways, such as issuing bonds or collaborating with local broadband providers. Publicly owned broadband networks have a mixed track record, however. Some municipal networks are owned by public utilities, such as Iowa's Cedar Falls Utilities or the Electric Power Board of Chattanooga, Tenn. These fiber networks deliver citywide gigabit-per-second speeds (a gigabit is one billion bits) that far surpass even the best ISP service in the U.S. The country's largest commercial ISPs offer average fixed (as opposed to mobile) broadband download speeds of about 64 Mbps whereas the average upload speed is under 23 Mbps, according to a report published last year by internet speed test company Ookla. (The FCC has for the past several years defined broadband as connection speeds of at least 25 Mbps for downloads and three Mbps for uploads.) There are, however, also many examples of failed municipal broadband projects, including iProvo in Utah and the City of Monticello in Minnesota. Mismanagement and high costs doomed both projects.
Whether community- or municipal-run networks can handle a potential influx of tens of millions of disenchanted ISP subscribers is an open question. "It's not appropriate at this time to say that we have the solution to the problem that the FCC's decision has handed us," says Nathan Schneider, a media studies scholar in residence at the University of Colorado Boulder. Still, these localized options are important at the very least for the pressure they put on ISPs to deliver good service at a reasonable price, Schneider says. "The fundamental problem with the situation that we're in now is that [many] broadband providers are monopolies, but are not being recognized as such by the government," he says. "If we're going to do away with the principle of [net neutrality], on whose terms do we want to do that—a big corporation or a company owned and operated by its customers?"
*Correction (01/12/18): This paragraph was edited after posting. It originally referred to Google Fiber as a municipal-broadband subsidy program and referenced only nine of Google Fiber's 12 locations in the 
Excerpt from Can We Build a Better Facebook
a perceived opportunity to build a better Facebook: one that shows more respect for user data and privacy, and that avoids the perils of manipulative algorithms and fake news.
MeWe, the platform Sifry wrote about in his recent post, offers a "Privacy Bill of Rights" that includes stipulations like "You own your personal information & content," "You will never receive a targeted advertisement or 3rd party content based on what you do or say online," and "We do not manipulate, filter, or change the order of your content or what you see." Ello, which launched itself as the anti-Facebook a few years ago, similarly stresses its privacy policy: "Ello does not make money from selling advertising on the site, serving ads to you, or selling information about our users to third parties, including advertisers, data brokers, search engines, or anyone else."  Path is a social network that initially handled the noise and privacy problems by limiting the size of each user's network: as the launch post put it, "Because your personal network is limited to your 50 closest friends and family, you can always trust that you can post any moment, no matter how personal."
A social network is only as useful as the people who are on it.
But all these would-be Facebook competitors face a fundamental problem: a social network is only as useful as the people who are on it. In "Information, Innovation, and Competition Policy for the Internet," Howard A. Shelanski digs into the dynamics that make it hard for new upstarts to compete with established social networks, concluding that "each user creates a positive externality for other users by enlarging the scope of the service." In other words, any Facebook competitor faces an uphill battle: with so many people already on Facebook, it's extremely hard to offer a compelling alternative.
When you look at the Facebook alternatives that have been around for a while, you can see that's exactly the problem they've run into. With its vision of small-scale networks, Path baked growth limitations right into its business model; no surprise that it raised (and then removed) its limits on network size, before eventually selling the platform. Ello initially positioned itself as a network for anyone who doesn't like Facebook's privacy policy, then settled into a much narrower mandate as a platform for artists. MeWe is apparently trying to address the growth challenge with a sign-up workflow that tricks new users into inviting everyone they know to sign up; I'm not alonein noting the irony of joining a privacy-oriented social network, only to have my first experience consist of spamming every single one of my email contacts with a MeWe invite. (Sorry, friends!)
In a discussion of Micah Sifry's piece that unfolded on—you guessed it!—Facebook, tech writer Amy Vernon argued that the only way an emergent social network can get over the scaling problem is if it's substantially new:
Any platform based on what we already have with Facebook (even if it's supposedly privacy-focused) is doomed to fail. Facebook succeeded and surpassed MySpace because it was a different animal. MySpace took over from Friendster because it was different….In order for us to give up Facebook, something different needs to rise up. Thing is, every time they do, Facebook buys it or copies/buries it. Instagram, WhatsApp, Snapchat (tried to buy it, arguably has decreased its influence through copying its features in Instagram). Everyone needs to stop trying to be the new Facebook, and instead build something that people want to use.
The problem startups can't fix
If the pace of scaling and expectations for innovation make it hard for a new startup to compete with Facebook, maybe that's not such a bad thing. After all, most of Facebook's would-be competitors are not unlike Facebook itself: they're for-profit companies, ultimately accountable to investors or (if they go public) to shareholders. As Jacob Hasler puts it in a a 2014 article, "[w]ithout clear authority to pursue a social mission, directors are likely to protect themselves by maximizing shareholder value." That means they're under huge pressure to generate revenue, or at least, to present a business model and growth pattern that promise not-too-distant riches.
That creates a strong intrinsic pressure to collect and sell user data, and/or to use that data as the basis for a thriving ad business. If any of those networks actually attracted as many users as Facebook has, it would also find itself in the position of overwhelming its users with the sheer volume of posts: it would need some kind of mechanism—an algorithm, say—to determine who sees what. That algorithm would also open up another revenue opportunity: charging companies money in order to make their content more visible.
Does this sound familiar yet? Yeah, I'm pretty much describing Facebook as it exists today.
That doesn't mean I'll let the platform off the hook for fostering a business culture that consistently places dollars ahead of its users' privacy and well-being, but I do recognize the market pressures that drive that kind of culture. Other for-profit startups may talk a good game—now, while they're small—but I'm skeptical of their ability to resist the same pressures should they ever get large enough to pose a meaningful challenge to Facebook itself.
A kinder kind of startup?
My concerns are exactly why some companies—Ello among them—have incorporated as Public Benefit Corporations (PBCs). The PBC is a relatively new corporate structure that require companies to have some kind of public benefit mission alongside the profit motive: as Hasler notes, "[h]aving a specific public benefit allows the corporation to pursue a personally selected mission, which could be anything." Ello's own website says that it incorporated as a PBC to "assure that Ello could never sell member data and that we would always remain ad-free." But setting up as a PBC is no guarantee that a startup will resist the very real business pressures that have made Facebook what it is. As Rae André writes in a 2012 assessment of public benefit corporations, "benefit corporations follow accountability practices that serve particular private interests, and because of this, the probability that they will be responsive to the citizenry as a whole, to society, is low."
A cooperatively owned social network would be a lot more credible when it comes to offering long-term protection of user privacy, data and information access.
Call me old-fashioned, but there's only one kind of Facebook alternative that I'd actually trust to look after its users' data, privacy and information access: one that is collectively owned.
Imagining a cooperative Facebook
A socially owned social network — let's just call it a socially owned network — could follow the lead of the consumer co-operatives that exist in a number of countries and sectors. Unlike worker or producer co-ops, which are owned by the people who work in them, consumer co-ops are owned by the customers — or in the case of a social network, by the users. In "A Theory of Co-Operatives," R. Carson describes these co-ops as follows: "a consumer co-operative, or consumer-managed firm, is managed by elected representatives of at least some of its retail customers, the latter constituting its membership."
As an organizational model, the modern co-op traces back to the founding of the Rochdale Equitable Society of Pioneers in 1844; as Joel David Welty puts it, the founders of that society "simply wanted to create an institution they could control themselves for their own benefit." In the nearly two hundred years since, the co-operative has proven itself as a viable model for combining enterprise with social good. Carson writes, "In some instances, a co-operative may be the least-cost way of avoiding potential external effects."
As a business model that's explicitly designed around member participation and benefit — and backed with a proven legal framework — a cooperatively owned social network would be a lot more credible when it comes to offering long-term protection of user privacy, data and information access. And indeed, we've seen a number of efforts at building social networks on co-operative principles. The #BuyTwitter campaign is busily lobbying for a user takeover of the flagging social network. Diaspora is a decentralized, open source social network that turned itself into a "community-run project" in 2012, housed under a non-profit. Social.coop is an actual cooperative that provides accounts for a server that's part of Mastodon, another decentralized social network.
The tough choices for a cooperative social network
None of these networks have even come close to the level of success that would allow them to seriously challenge Facebook. And I suspect that's because there are hard trade-offs involved in creating a broadly appealing social network: a social network that is comprehensive enough, in its membership and content, to replace Facebook in the lives of its users.
Facebook's lack of values is what makes us want to leave; it's also what makes Facebook elastic enough to contain — or more accurately, to capture — everybody.
Take one obvious example: I'd rather not be part of a social network that enables hate speech. I also want to be on a social network where I can reach and connect with a very wide range of people. But some of the people I want to connect with (let's say family members and former colleagues) are people who (sigh) may want to connect with people who belong to white power groups, or anti-gay groups. If I were part of a social networking co-op that reflected my principles of social equality by banning hate speech, those white power and anti-gay groups wouldn't be on the network. The people who belong to those groups would stay on Facebook. And the family members I'd like to stay in touch with on my social network will stay on Facebook, because that's where their friends are.
If we want to have values-driven social networks, we're going to create social networks with walls. Precisely because those walls keep some people out, our values-driven networks will never be as big as Facebook…and indeed, may never reach the scale that makes them sustainable. Facebook's lack of values is what makes us want to leave; it's also what makes Facebook elastic enough to contain — or more accurately, to capture — everybody.
To have a sustainable, user-centered alternative to Facebook, we'll have to wrestle with a great many contradictions like this one. We'll have to wrestle with the tension between co-operative values of progressive social inclusion, and cyber-libertarian values of openness and free speech. We'll have to contend with our simultaneous desire for wide-open access to information, and for insulation from misinformation. We'll have to choose between getting flooded with irrelevant updates, and trusting some algorithm to make those choices for us. Some of us might even have to choose between chasing the Silicon Valley dream of making a billion dollars, and the human dream of making a social network that's actually good for its users.
In other words, we'll have to make all the difficult, awkward choices Facebook now makes for us. We probably won't get it right. We'll fight, we'll quit, we'll try agin.
But Facebook's pathetic response to the fake news epidemic has made one thing abundantly clear. As hard as these choices are, they need to be our choices—not Facebook's.
NO REVOLUTION WITHOUT RELIGION (2012)
Why the Occupy movement needs to Occupy faith.
There was a flash of wisdom in Occupy Wall Street's controversial and otherwise unsuccessful attempt to occupy a plot of land owned by Trinity Church on December 17 of last year: if the movement is going to last much longer, it is going to have to occupy, and be supported by, faith. By "faith" I mean religion—the more organized the better. "Hey, church," one could almost hear the Occupiers saying, as they mounted the giant yellow ladder over the fence and dropped down on the other side, "act like a church." And, this being just a month after the eviction from Zuccotti Park, "We need you."
The Occupy movement has been largely a white, urban phenomenon, and one with a bit of a tendency toward vanguardism, which makes it not entirely surprising that it's often blind to the fact that there is no force more potentially revolutionary in U.S. history or in the country today than religion. But the movement remains oblivious to this fact at its own peril. You who are blind, see.
On the other side of the Atlantic, left intellectuals have been starting to discover what they have to learn from religion about revolution. Slavoj Zizek, Alain Badiou, and Giorgio Agamben have all written about the apostle Paul in recent years: he stood at the intersection of Judaism and Christianity and was the architect of an underground movement that eventually subsumed the Roman Empire. During the early days on Liberty Plaza, actually, I felt like I was witnessing a glimpse of how Paul described his early church: the holding of all things in common, a single-minded asceticism, and local cells miraculously spreading throughout the known world. Living in societies far less religious than ours, thinkers on the European left are realizing that the loss of religious imagination can mean losing the capacity to imagine and take steps toward a radically different kind of society.
It's hard to think of anyplace where religion's revolutionary potential has been more fully realized than the United States—both for good and for evil. Many activists nowadays assume the completely non-empirical notion that religion in this country today is a wholly owned subsidiary of the Republican Party. But this impression is the result of a very temporary and partial—if singularly effective—alliance forged at the onset of the Reagan era. This alliance need not last. American religion is nothing if not finicky with regard to politics, and highly troublesome to those in power.
*
The colonial impulse itself, of course, originated among Puritan congregationalists—utopians who sought to create autonomous communities apart from monarchs. This impulse, further radicalized, gave us the concept of religious liberty and the legal right to free thought. In the decades before independence, anti-imperialist ideas spread through the revivals of the First Great Awakening. Quakers, working in leaderless and consensus-based communities, resisted conscription and oath-taking at the behest of the state; in the mid-19th century, they also led the crusade to abolish slavery. Facing discrimination and lack of access to services, Catholic immigrants created a whole system of parallel schools, hospitals, and charities. The Northeast of the 19th century was dotted with off-the-grid communes and experimental lifestyles, run according to the dictates of various religious and spiritualist sects; it was from these that we get Americanisms from Shaker furniture to Graham Crackers. The insurrectionary and separatist Mormons emerged from this milieu as well, until being driven westward to found their socialist Zion in the desert, which they defended from the feds by force of arms.
These are not the exceptions of American religion; inventiveness, suspicion of authority, and autonomy are really right in the mainstream, however cleverly disguised for the sake of bourgeois decency. Want to see mutual aid? Look no further than the nearest suburban, nondenominational megachurch, where members find free day care, credit unions, employment services, good works for the poor, support in times of crisis, and access to a political machine.
While these political machines have tended of late to be co-opted by the 1 percent, in the past they were engines that helped drive (as well as suppress) the early labor movement, and women's suffrage, together with just about every other political movement with any major impact on American history. And how could it not? About 14 million people belong to labor unions in the United States; closer to 120 million attend religious services regularly. Most of them, at least some of the time, are told in those services to do good, seek justice, and rescue the oppressed. Whether it's on behalf of affordable housing or the unborn, or for an end to AIDS and human trafficking, religion represents an enormous proportion of how people in this country organize.
*
The Occupy movement has already caught some of the bounty that faith-based organizing has to offer. Before and especially after last fall's wave of evictions, Occupiers have met, slept, and eaten in houses of worship. Religious communities possess tremendous quantities of real estate, no small amount of it unused. Such spaces could become available to the movement, and by means more diplomatic than the failed, forced occupations of church property tried in New York and, most recently, San Francisco. Far preferable, I would think, are Occupiers' successes in defending from closure an historic black church in Atlanta and a Catholic homeless center in Providence.
Meanwhile, for a movement that has still failed to bring eviction-defense and anti-foreclosure action to a mass scale, religious groups provide the ideal platform for doing so; equip them with the right tools and strategies, and when some of their own are threatened by the banks, their fellow faithful will rally to save their homes—not merely on the basis of political ideology, but with the far more powerful motivation of looking out for the community. This kind of action also has special resonance in religious traditions, from the debt-forgiving Jubilee of the Hebrew scriptures, to the radical aid for those in need taught and practiced by Jesus Christ, to the ban on usury in Islamic law. An act may be civil disobedience by temporal standards, but to a higher law, resisting oppression is a basic requirement.
One need only think of the civil rights movement, arguably the last mass resistance movement in the U.S. to win decisive political gains. In it, churches were often the basic units of organizing. Clergy locked arms with activists at the front lines, and together they won.
The tryst between activists and churches, however, is not always a happy one. Saul Alinsky claimed that he never got anywhere appealing to clergy by the precepts of their faith. "Instead," he wrote, "I approach them on the basis of their own self-interest, the welfare of their Church, even its physical property." An eminent religion reporter I know says he deals with them like he used to deal with the mob. The clergy-driven Occupy Faith network has been created to be an interface between the leaderless movement and the needs of professional religious leaders. It's not an easy task, Occupy Faith's organizers realize, but it needs to be done. The alliance between churches and civil rights ultimately worked because courageous people made clear that it had to.
While most religious communities don't come anywhere near the Occupy standard for horizontality and transparency—nor does Occupy, for that matter—they're not as bad as an outsider might think. The flock often finds plenty of ways of scaring the shepherd—from the power of the pocketbook, to steering committees and boards, to the threat of simply picking up and going elsewhere. That's why, as with unions, Occupy isn't going to get anywhere with religious communities until it wins over the rank-and-file. Then, leaders will have to show support for the movement, or else.
*
As I stood waiting for the action against Trinity Church to begin on December 17, I struck up a conversation with a man in a Roman collar and a black beret, Fr. Paul Mayer—a formerly married Catholic priest and veteran of every major American social justice movement since he marched with Martin Luther King, Jr., in the 1960s. Trinity is an Episcopal church; I asked him what he thought Catholics would do if OWS were making a demand like this of us.
"We'd be worse," he replied.
I didn't know it at the time, but, together with Episcopal Bishop George Packard and Sr. Susan Wilcox, a Catholic nun, Mayer was about to lead the charge over the fence, down onto Trinity property, and promptly into police custody. The following night, out of jail, he and Wilcox joined me and a lapsed cradle Catholic, a theologian, and a sociology student for the first meeting of Occupy Catholics at a bar near Zuccotti Park. We came together with a common but still not quite clarified desire to create an affinity group of Catholics involved with the movement, as well as to take what the movement was teaching us and bring it to our church. Maybe, someday, we could help Catholic churches respond better to Occupiers than Trinity did, and vice versa.
So far our emphasis has been on reaching out to laypeople, online and through the social justice ministries of nearby churches. We've held a general assembly at Maryhouse Catholic Worker, part of the organization Dorothy Day co-founded with Christian anarchist principles to serve the poor and struggle for justice and peace. For months we've been slowly growing, planning, and praying about how to lead our church, the biggest landowner in New York City, to join Occupy's call for a more righteous society. We've been teaching Catholics about the movement and Occupiers about the long and deep Catholic social justice tradition. We got this group going because the connection between Occupy and our faith was so obvious we couldn't ignore it. We needed this movement, and we know that the movement no less needs us.
This past Good Friday, the most solemn day of the Christian year, we stood in front of St. Patrick's Cathedral and sang, "Were you there when they crucified the poor?" against the bishops' silence on a budget in Congress poised to slash services upon which the 99 percent depends. "We love our church," we cried with the people's mic, "and right now the church needs to speak." So we did. Maybe next time we go to St. Patrick's, we'll be sleeping on the sidewalk.
A version of this article appears in n+1's Occupy! The OWS-Inspired Gazette issue 4. April 30, 2012
NOT WEIRD ENOUGH
According to the author of a new Catholic handbook, eucharistic adoration should be the new yoga.
Anna Keating is Catholic. Don't forget it. She lives with her husband and kids above their furniture workshop in Colorado Springs. And she just wrote a book with her mother, Melissa Musick—a plausible contender for the kind of necessary encyclopedia that every thoughtful Catholic of a certain generation should prominently display on a living-room bookshelf. The spine, thankfully, is far more attractive than those of Richard P. McBrien's Catholicism and (hands down) Catholicism for Dummies.
The Catholic Catalogue: A Field Guide to the Daily Acts That Make Up a Catholic Life is the long-awaited fruit of Keating and Musick's eponymous blog. Its subject is the craft and lore of everyday life, drawn from traditions well-enough forgotten that they will seem to many Catholics like new. But in the strangeness and plain wisdom of these offerings, Keating claims, there is something for everyone. They come from a tradition too often wasted on the faithful who don't let its weirdness run free. Perhaps Catholics need non-Catholics—testing out the recipes in this book—to remind them what they've got.
The name "Catholic" itself includes a claim to universality. There are so many cultures and sub-cultures contained in the faith. How much of it can you claim to catalog? Where does one even begin?
The book is not intended to be a definitive account. The religion is over two thousand years old, and many of its practices—for example, ritually cleansing one's hands with water before prayer—are much older than that. It would be an endless task to try to write an exhaustive account. That wasn't our aim.
This book is meant to be a door, a way in. It came from the heart, and is rooted in personal experience. There's not a recipe, or a craft, or a devotional practice in the book that we haven't actually tried. Except, now that I think about it, consecrated virginity. Never tried that.
We couldn't cover everything, even from our own perspectives, let alone all of the sub-cultures contained in Catholic Christianity. But we knew we had to cover the basics. The history and meaning behind the sacraments (baptism, confession, anointing of the sick, etc.), and the seasons of the liturgical year (Advent, Christmas, Lent, Easter, etc.). And it was important to me to include some of the more esoteric stuff that's just fascinating. For example, the tradition of Mary gardens, or Christ rooms, or bonfires on the water for St. John's day, or Catholic tattoos (a tradition that goes back thousands of years in Egypt).
"American Catholicism needs to resist the suburbanization of consumer culture," the poet Dana Gioia once said. "Keeping in touch with one's ethnic and cultural roots is an essential form of resistance to social homogenization." I think that's right. I don't think Christianity is in danger of being too weird. I think it's in danger of not being weird enough. If it's about being "nice" or keeping up appearances, what the hell is the point? Let's learn about radical hospitality. Let's learn how to chant the psalms. Let's learn about Our Lady of Guadalupe, and the Eucharist.
Start with one practice that fascinates or frightens you, and go from there.
For instance: Rosary as necklace. Ready? Go.
The first album I ever bought in the sixth grade (back when people still bought albums) was Madonna's The Immaculate Collection, so I'm torn here. I did dress as her for Halloween that year, complete with a rosary around my neck.
I understand why people are concerned about cultural appropriation and disrespecting sacramentals. I think when it comes to sacred art or objects intended to facilitate prayer, from our own tradition or someone else's, we should generally be respectful. If you're entering a Buddhist temple, you take off your shoes. Don't be a jerk. Always err on the side of respect.
That said, it's a difficult question. Nuns wear rosaries on their belts because they pray them all day. And no one knows what's in anyone else's heart. Who knows how the rosary tattoo on the girl you see at the gym is working on the person who's wearing it?
When my son was two, he used to wear his rosary as a necklace and would cry when I took it off, so I let him wear it, even though he looked a little Jersey Shore. But his heart was in the right place. He liked how it looked, and he also liked to kiss the cross. It was beautiful, if a little awkward to explain at the park.
Christians have to be careful not to shrink-wrap Christianity and put it in a museum. When you do that, you keep the dust out, but keep the light out too. If these practices are going to continue to exist, they're going to be adopted and reinterpreted by actual people.
It's common for non-Hindus and non-Buddhists to engage in Hindu and Buddhist practices like Vipassana meditation and yoga. How cool are you with non-Catholics appropriating our stuff? Who is allowed to get one of your recommended Catholic tattoos?
Walker Percy once wrote, "98 percent of Americans believe in God, and the remaining 2 percent are atheist or agnostic, which leaves not a single percentage point for a seeker."
This is a book for seekers. Most of the stuff in the book can be done by anyone. Anyone can practice Lent, or pray night prayers, or go on a Catholic road trip or pilgrimage, or get a cross tattoo.
It's not "our stuff," after all.
Still, my non-Catholic relatives and friends who come to  Mass with me don't get to share the big meal.
In every world religion there are certain practices reserved for those who are practitioners. In Catholicism, those are the seven sacraments. Participating in them requires a period of religious training. Most people get this. You wouldn't just jump into the baptismal font at a baptism, or ask to also be bar mitzvahed at a bar mitzvah. Some practices require preparation.
So be curious. Be playful. Be a seeker, but also have humility. Simone Weil said that just as it takes a lifetime to become fluent in a language, it takes a lifetime to become fluent in a religious tradition. Just because I've meditated at yoga doesn't mean I've necessarily understood a Hindu or Buddhist practice. I'm a neophyte.
At the same time, in a post-secular world, it's pretty amazing that people can encounter mindfulness and meditation at their local YMCA.
We're still waiting for the YMCA—which used to offer stations of the cross.
People need to experience this stuff. Karen Armstrong says religion is a form of practical knowledge, like swimming or dancing. You have to jump in. So come to Mass. Come to eucharistic adoration, try making and praying with candles in your home, but don't be afraid to read up a little bit first, and ask questions along the way. It helps make the experience more meaningful. Hence, a field guide.
Nathan Schneider – further info and works
Please adhere to Nathan's requests if you are reading anything below, especially open drafts.
Works not cited
Back in 1895, Hastings Randall was worrying about a lot of what university people today worry about when he wrote his hefty history of the medieval university.
Johann Hari thinks that worker co-ops might be at least as effective against depression as meds.
Kaya Oakes writes beautifully about middle age and the medieval women helping her embrace it.
Harvard says it so it must be true: community broadband is better.
I've been hearing from Kiera Feldman for years about her reporting among trash collectors, but what she published in ProPublica blew me (and lots of other people) away.
My kid isn't that into Matt de la Peña's Love, but I am.
Writings and rehearsals by Nathan Schneider
This page is a repository of open tools—efforts to share more aspects of the reporting, writing, and teaching processes.
Open data
Open drafts
In some cases I'm able to share drafts of works-in-progress in case they're useful and to garner feedback. These should not be quoted from or cited until formally published.
Open notebooks
These are places where I gather notes from ongoing projects. They may or may not be useful to anyone else.
Open software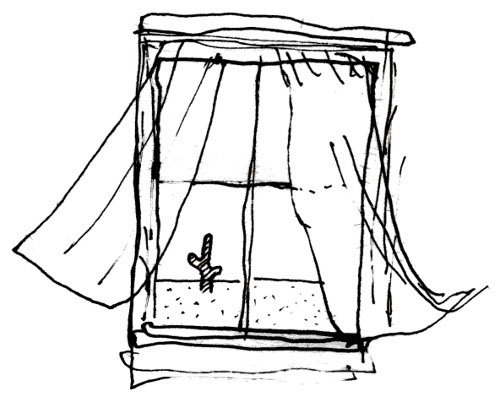 I see using free, libre, open-source software as an integral part of how I do the work of contributing to the knowledge commons. These are some of the tools and communities that I work with:
For more on my rationale, see this interview with MyLinuxRig.com and this essay for The New Republic.